We've always said Gummibands are great for all hair types. Good thing, we came across a blog review by Renee of See The World In Pink blog to back us up on that. Find out what she has to say as someone with fine and thin hair.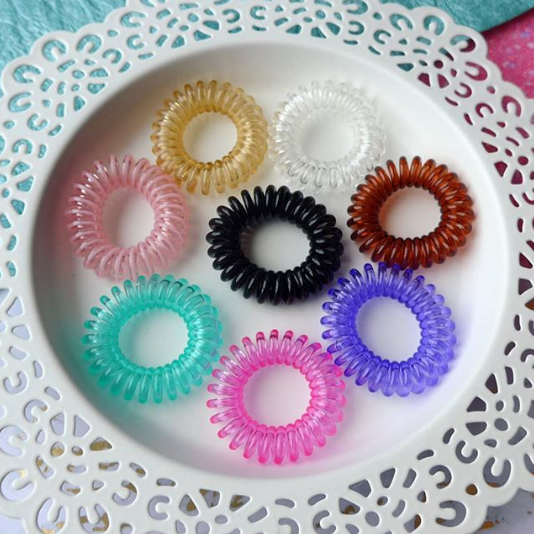 - black, brunette, blonde, clear, light pink, dark pink, teal and purple!
"I was surprised that with my fine and thin hair, these were really good... These Gummiband hair cords also over a lot more hold for my buns and I'm not constantly re-doing my hair because it's falling out! "
Great News BFFs! Gummiband Traceless Hair Cords are now available in 9 colors. 😍 Click HERE to see the full blog review before you place your order today! 😉